An intensive research university dedicated to unleashing potential for all
Northumbria University is a United Kingdom's big university in Newcastle. It is very good at teaching, researching, and helping students get good jobs. The university started in 1992 and has become well-known for its high-quality education.
Students from more than 100+ countries comes to study at Northumbria University. They can choose from a lot of different courses like business, engineering, health sciences, law and the arts subjects. The university is famous for making sure students learn things that will help them in their future jobs.
In short, Northumbria University is really good at education and helps students become important leaders worldwide. It also does research and works with society to make things better.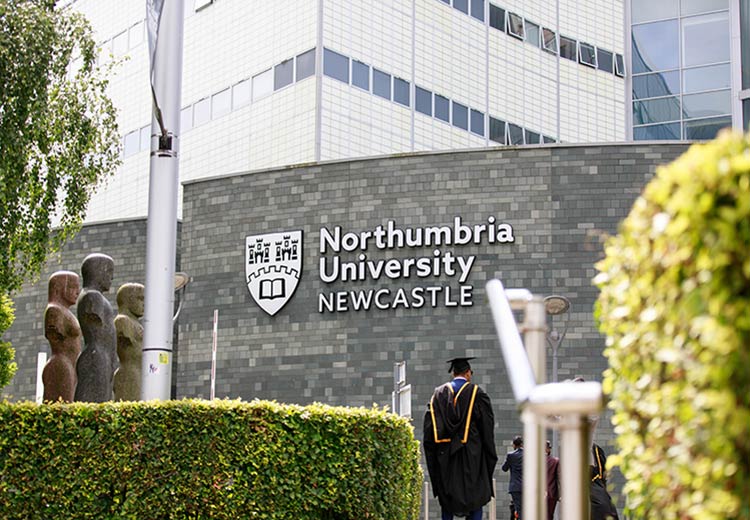 What courses available in NorthUmbria University
Northumbria University provides a wide range of courses in many subject areas and academic levels. Undergraduate courses, graduate programmes, research degrees and more options are available to students. here are some of main courses of this university:
Business and Management:
Business Administration
Marketing
Accounting and Finance
Engineering and Technology:
Mechanical Engineering
Civil Engineering
Electronic and Electrical Engineering
Health and Life Sciences:
Nursing
Public Health
Biomedical Science
Law:
LLB Law
International Business Law
Criminal Law
Arts and Humanities:
English Literature
History
Fine Art
Computing and IT:
Computer Science
Cybersecurity
Artificial Intelligence
Social Sciences:
Psychology
Sociology
International Relations
Architecture and Built Environment:
Architecture
Urban Planning
Quantity Surveying
These courses are designed to provide a comprehensive education and prepare students for successful careers in their respective fields. It's essential to visit the official Northumbria University website for the most up-to-date and detailed information on available courses.